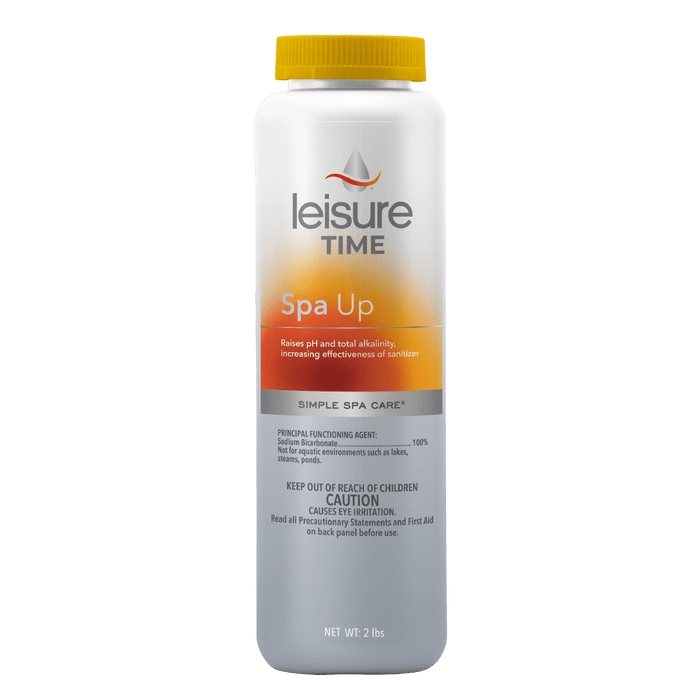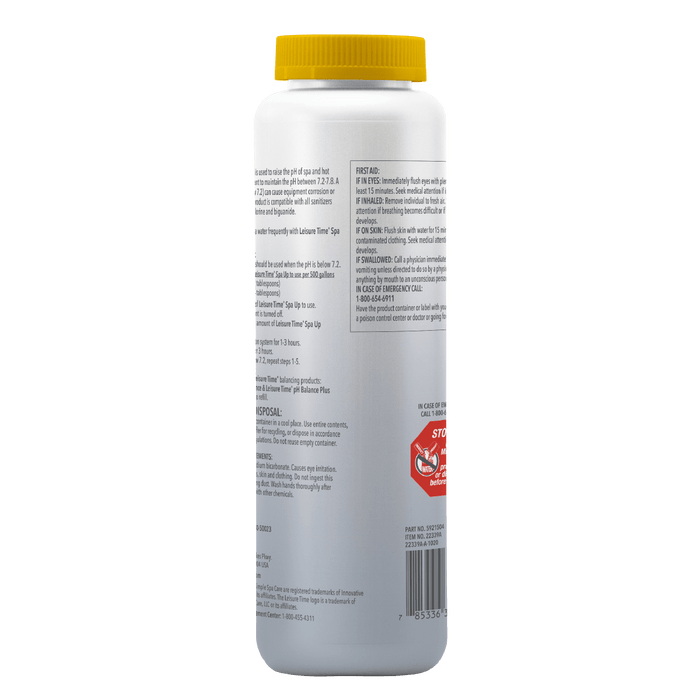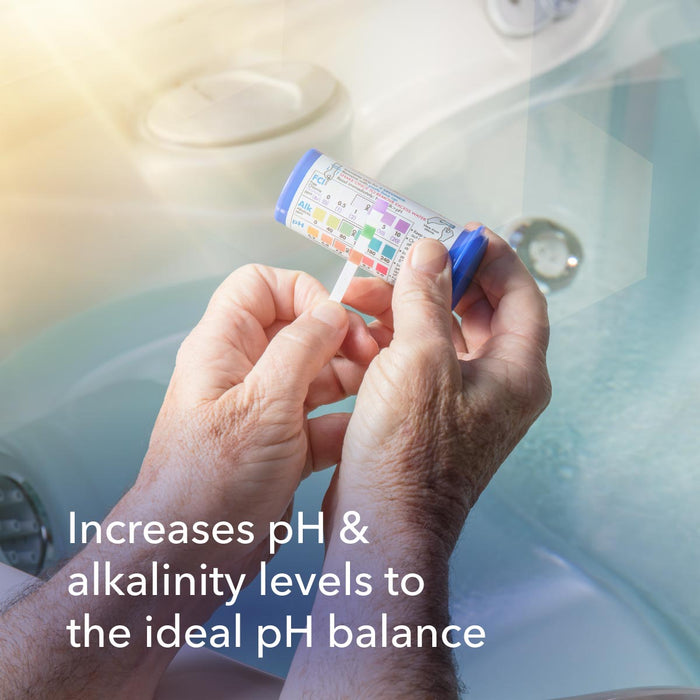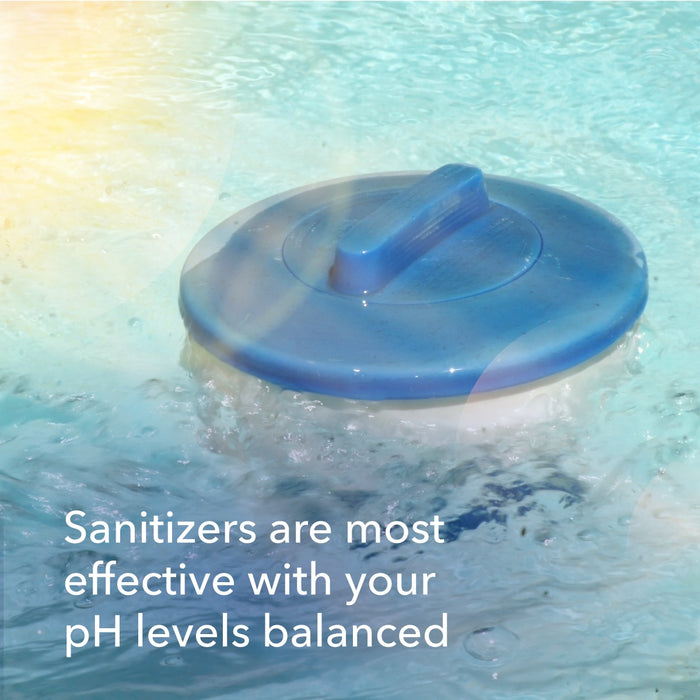 Leisure Time Spa Up
Item #:

22339A
Item Details
Leisure Time Spa Up

Spa Up by Leisure Time quickly raises the pH and Total Alkalinity in your hot tub water. Low pH can cause skin and eye irritation and damage your hot tub equipment. By maintaining a proper pH level between 7.2 to 7.6 you can swim in comfort and protect your hot tub. Also, proper pH level is required to ensure that your sanitizers can effectively kill bacteria and other contaminants properly.
Features:
Raises pH and Alkalinity in hot tub water
Granular formula that is quick dissolving
Size:
Directions for use:
This product should be used as necessary when pH is below 7.2.
1. Determine Amount of spa put to use.
2. Make sure equipment is OFF.
3. Add applicable amount of this product to the spa water
4. Turn on circulation system for 1 to 3 hours
5. Retest water after 3 hours
6. If pH is still below 7.2, repeat steps 1-5
Dosage Amounts:
If your pH is between 6.8 - 7.2 add 1 Ounce (2 tablespoons) of Spa Up per 500 gallons of hot tub water
If your pH is Below 6.8 add 2 Ounce (4 tablespoons) of Spa Up per 500 gallons of hot tub water
Active Ingredients:
Notes:
Leisure Time recommends that you dissolve this granular product first by adding Spa Up to a small, plastic pail filled with water. Then, apply the solution to the spa water.

Sodium bicarbonate will raise both pH and Alkalinity which may not be necessary if your Alkalinity is in its proper range and just your pH is low. If you are only wanting to raise the pH in your hot tub then you may want a product that uses Sodium Carbonate as its active ingredient and will leave your Alkalinity mostly unaffected.
Leisure Time 22339A