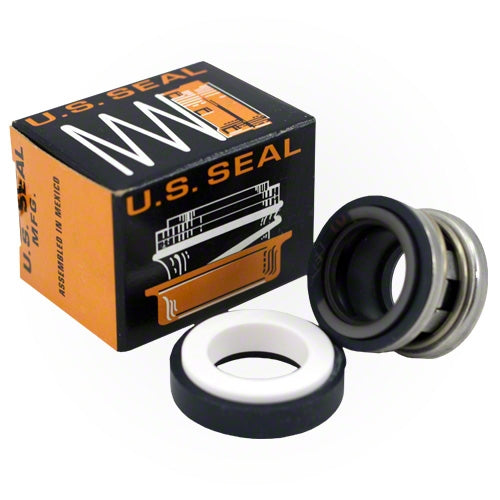 U.S. Seal PS-3868 Seal Assembly Ozone / Salt
Item #:

PS-3868
Item Details
PS-3868 U.S. Seal Shaft Seal Assembly
The U.S. Seal PS-3868 is designed for pools and hot tubs that are using Salt Generators or Ozonators. These applications require tough seals due to there more corrosive nature.
Description:
3/4" Shaft
Viton / Graphitic Plastic SS with Polished Ceramic Seat
Industry Standard for Pool and Spa Applications with Salt Generators and Ozone Generators
Also Replaces:
U.S. Seal VG-201 Value
U.S. Seal PS-201 Premium
U.S. Seal PS-4265 Spas
U.S. Seal PS-1902 Silicone Carbide
American Products 395005
Hayward SPX1600Z2
ITT Marlow 38592-00
Jacuzzi 10-1502-09
Pentair 071728
Hydropump 354001
Premier 31-812
Sta-Rite 37400-0027S
Sta-Rite U109-358SS
Sta-Rite U109-372SS
Sta-Rite 37400-0027
Sta-Rite 37400-0027S
Sta-Rite 17351-0101S
Swim Quip 37407-0009
Wayne Water Systems 15693
And More...