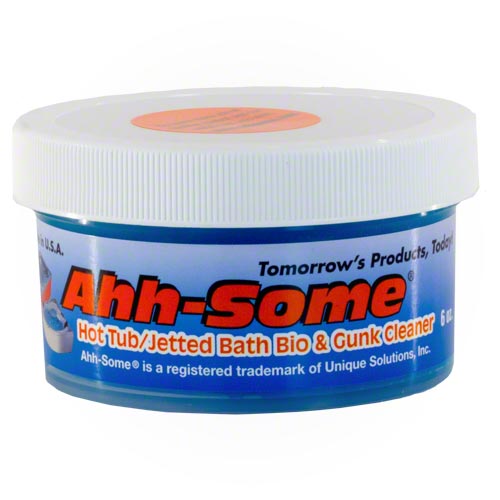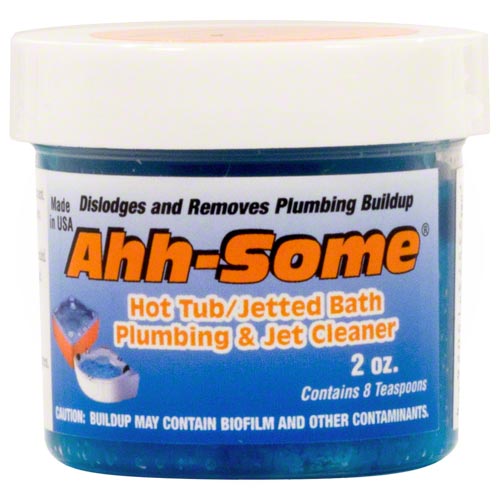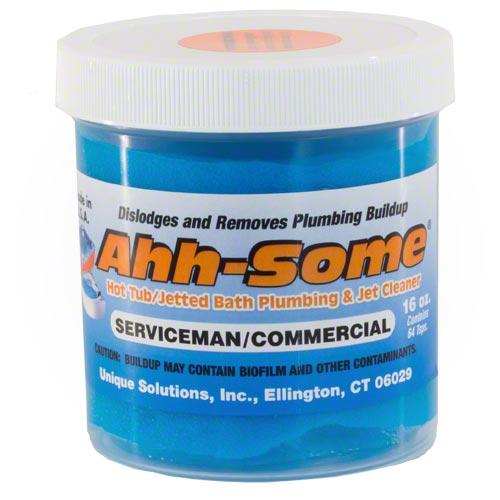 Ahh-Some Bio and Gunk Cleaner
- 2 oz
Item #:

12002
Item Details
Ahh-Some Hot Tub Bio and Gunk Cleaner
The Ahh-Some Plumbing and Jet cleaner is designed for use in hot tubs and jetted tubs and will remove surface grit, oils and other hard to remove gunk that can accumulate during the manufacturing process on new hot tub or over time as it is being used.
Bio and Gunk Cleaner Features:
Cleans and removes built-up oils, lotions, and other contaminants
For use in hot tub and jetted tubs
Cleans surface, plumbing, jets and equipment
Improves the look and smell of the water
Improves the life of equipment that can be damaged by build-up
Even cleans out the gunk from brand new spas that accumulates during manufacturing
Available in Multiple Sizes
Directions for use:
Purge - Add 1 teaspoon of cleaning gel to the spa or jetted tub per 100 gallons of water.
Run pump 5 to 10 minutes and then drain and rinse the spa thoroughly.