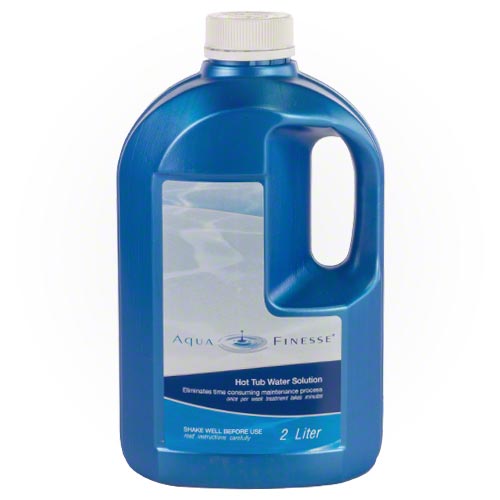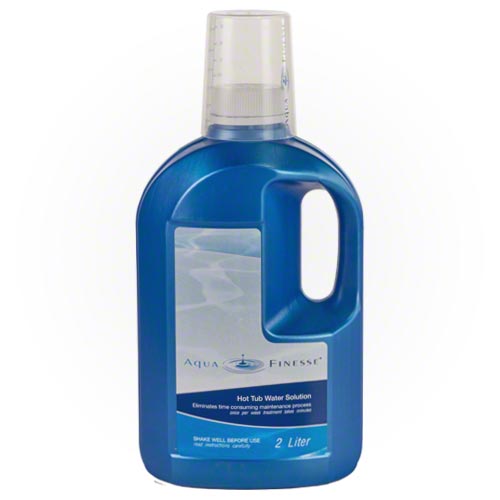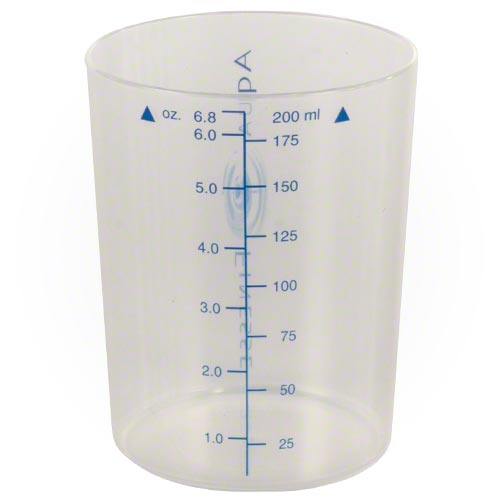 AquaFinesse Hot Tub Water Solution - 2 Liter
Item #:

956351
Item Details
AquaFinesse Hot Tub Water Solution - 2 Liter
The 2 Liter refill of the AquaFinesse Hot Tub Water Solution helps to eliminate the time consuming maintenance to keep your water clean and clear.
Water Care System Features:
Simple maintenance solution
Eliminates the time consuming maintenance process
Loosens biofilm to keep your water clean and clear
Can reduce chlorine usage buy up to 60%
Softens water for a more comfortable bather experience
Helps maintain water balance
Includes:
(1) 2 Liter bottle of Hot Tub Water Solution
(1) 6.8 Ounce / 200 ml Measuring Cup
What does the AquaFinesse Water Care System do?
The AquaFinesse system works my loosening the slimy layers (biofilm) from their substrate, to keep your hot tub water crystal clear and clean. It is a gentle, environmentally friendly water care solution.
Directions for use: (New Start-up or Maintenance)
Balance pH
Add AquaFinesse per dosage amounts on bottle or found below
Open all jets and turn on the jet pump
Add the sanitizer of your choice per manufacturers instructions
Dosage Amount:
250 Gallons of Water = 6 Ounces
251 to 350 Gallons of Water = 7 Ounces
351 to 450 Gallons of Water = 10 Ounces
451 to 550 Gallons of Water = 13 Ounces
551 to 650 Gallons of Water = 14 Ounces
AquaFinesse 956351