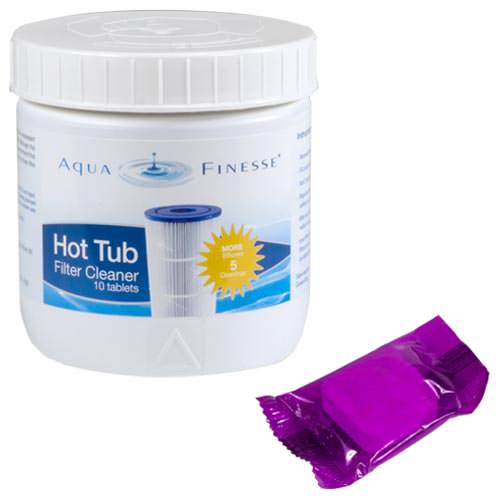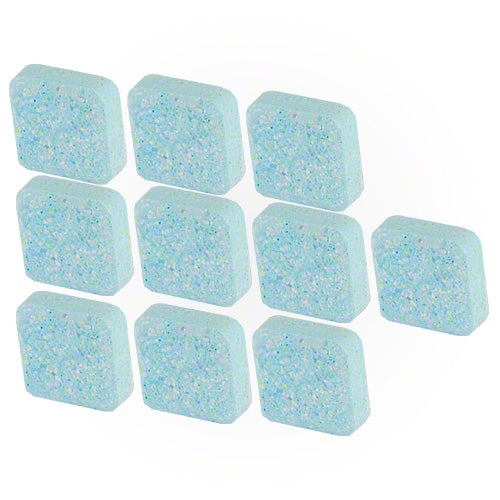 AquaFinesse Filter Cleaning Tablets - 10 Tablets
Item #:

956316
Item Details
AquaFinesse Filter Cleaner
The fast acting, environmentally friendly filter cleaner tablets work to remote oils, lotions, dirt and debris from your cartridge filters. Unlike most filter cleaning solutions that require you to soak your filters for up to 24 hours, the 'Fizz' tablet will cleaner your filters in just one hour! You must have clean filters in order to have good water quality.
Filter Cleaner Tablet Features:
Cleans filters in just one hour
Environmentally friendly
Fast acting 'Fizz' tablets
Includes:
10 Individually wrapped filter cleaning tablets
Instructions for use:
Remove the filter and rinse with tap water.
Fill a bucket with warm water.
Add 2 AquaFinesse Filter Cleaning Tablets.
Place the filter submerged in the bucket for at least 1 hour (if your filter is heavily soiled you may need to leave the filter completely submerged for up to 24 hours).
After one hour, rinse the filter in the upright position with a strong steam of tap water, working from the top to the bottom.
Insert the filter back into the filter compartment of your hot tub. If possible, allow the filters to dry before replacing it back into your hot tub. It is recommended that you buy an extra filter to allow for this process.