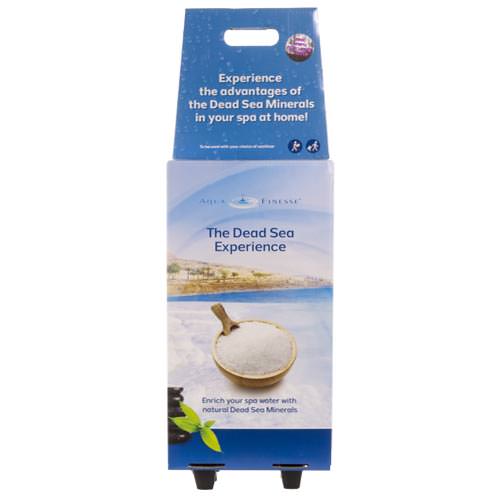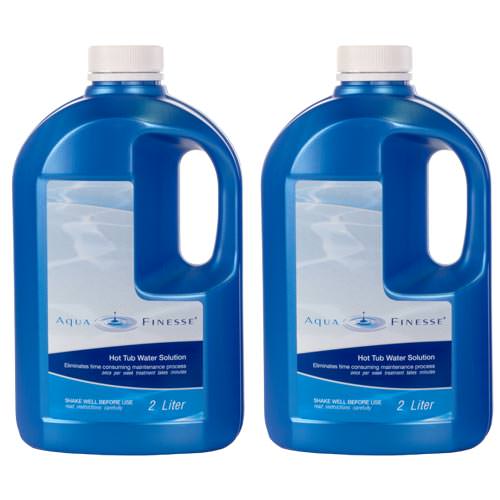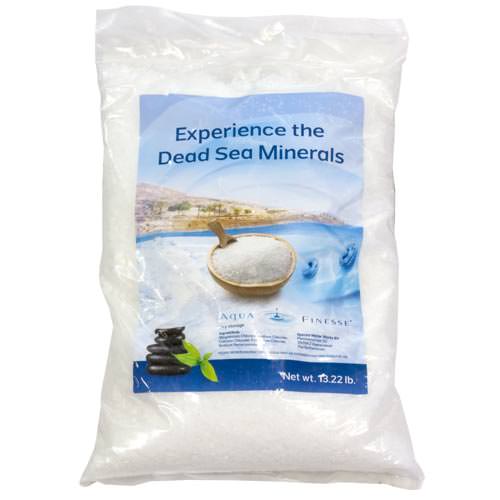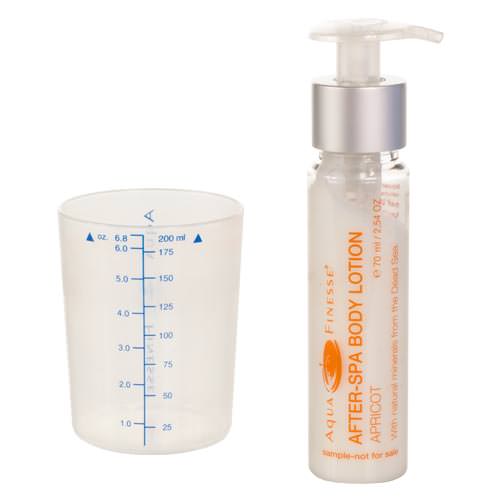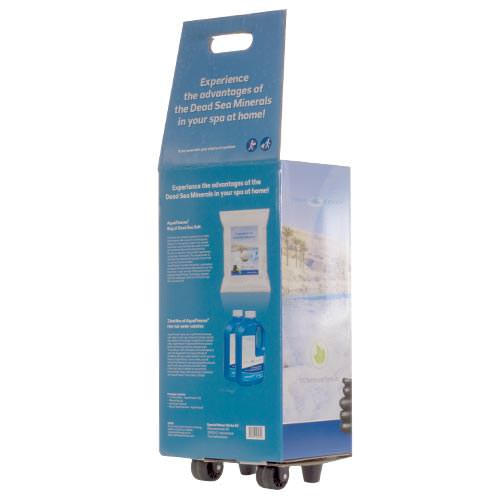 AquaFinesse The Dead Sea Experience Kit
Item #:

956803
Item Details
AquaFinesse The Dead Sea Experience Kit
The Dead Sea kit contains a special mix of salts and minerals well-known for its therapeutic effects. For thousands of years now; people have been using the Dead Sea water to treat skin problems like eczema and psoriasis. But also to detoxify, improve their appearance and pamper themselves.

The unique power of the Dead Sea thermal salt springs comes from its salt and mineral content. AquaFinesse provides the perfect combination to explore the well-known characteristics of the Dead Sea in your own hot tub. The benefits of the patented AquaFinesse technology together with the therapeutic effects of the Dead Sea, all in one easy kit!
Features:
Simple solution that saves you time and money
Eliminates long, complicated maintenance routines
Loosens biofilm and other stuck-on organic material
Can reduce chlorine use by up to 60%
Softens water to make the water more comfortable
Aids water balance stability
Use with your choice of sanitizer
Convenient carrying case with wheels
Care system includes:
(2) two-liter bottle of Hot Tub Water Solution
(1)13.22 lb bag of AquaFinesse Dead Sea salt
(1) 6.8 oz./200 ml. measuring cup
User Manual
What does the AquaFinesse Water Care product do?
The AquaFinesse system works by loosening layers of biofilm and organic buildup and keeping your hot tub water clean and clear. It's also environmentally friendly and gentle on sensitive skin users.
Directions:
Balance pH levels
Add AquaFinesse per dosage instructions on the bottle (or listed below)
Open all jets and turn on jet pump
Add sanitizer of choice per manufacturer's instructions
Suggested dosage:
6 oz for 250 gallons of spa water
7 oz for 251-350 gallons of spa water
10 oz for 351-450 gallons of spa water
13 oz for 451-550 gallons of spa water
14 oz for 551-650 gallons of spa water
Simple:
The water maintenance of hot tubs, spa's and swimming pools is often difficult and complicated. Trying to balance pH, alkalinity and sanitiser is a daunting task for most people. AquaFinesse water treatment products simplify water maintenance, saving you precious time in the cleaning process.
Clean water:
The water quality of the hot tub, spa's or swimming pool is of paramount importance, not just for reasons of hygiene and safety, but also because proper water treatment extends the lifespan of your hot tub, spa or swimming pool. AquaFinesse water treatment applies a groundbreaking, proven technology which addresses the living environment of the bacteria in your hot tub pool or spa water, reducing their numbers dramatically. Use AquaFinesse once a week and enjoy clean, crystal clear water, whilst preventing the re-growth of bacteria in your spa, hot tub or pool.
Green, healthy and certified:
AquaFinesse is environmentally-friendly, safe, and kind to your skin. The pleasant scent in AquaFinesse originates from organic lavender grown in the French country side. Aquafinesse water treatment products have been tested and certified by a multitude of independent testing organisations around the world.

AquaFinesse 956803