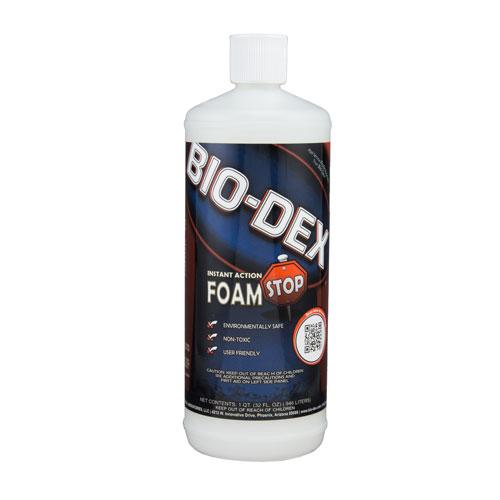 Bio-Dex Instant Action Foam Stop
Item #:

SFS32
Item Details
Bio-Dex Instant Action Foam Stop
Instant Action Foam Stop is a fast acting defoamer for the pool, fountains and spas. It works to remove foam instantly on contact.
Features:
Defoamer for pools, hot tubs and fountains
Works instantly on contact
Environmentally safe and non-toxic
Convenient squirt cap for easy application
Size:
Directions for use:
Add 1/4 oz to 1/2 oz per 250 to 500 gallons of water. Apply while the water is circulating. No waiting required, pool or hot tub may be used immediately after treatment.
To prevent foaming add a squirt or two before entering the pool or hot tub.