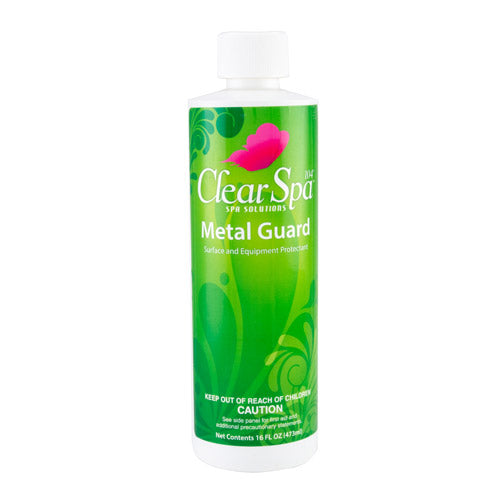 Clear Spa Metal Guard
Item #:

CSLMGPT12
Item Details
Clear Spa Metal Guard
The water used to fill your spa may contain high amounts of metal that can stain or discolor your spa's surface. The presence of minerals can caused oxidizing and scaling on the shells surface and erosion of the heater element. Metal Guard protects your spa from metal and mineral impurities found in spa water by suspending and inhibiting stain and scale causing minerals.
Features:
Stain and scale prevention for spas
Protects equipment and surfaces
Prevents scale buildup and staining
Size:
Dosage Amounts:
Initial Use: Add 16 ounces to spas up to 500 gallons of water while it is being filled, before any sanitizer is added.
Maintenance Dose: Add 1 ounce per 100 gallons of water each week.