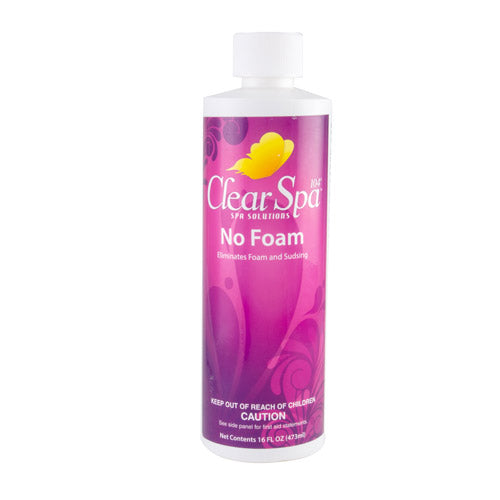 Clear Spa No Foam
Item #:

CSLNFPT12
Item Details
Clear Spa No Foam
No Foam is an exclusive formula that breaks up existing foam in spas, hot tubs, and whirlpools. Use No Foam whenever troublesome, unsightly foam develops.
Features:
Hot Tub Defoamer
Eliminates foam and sudsing
Exclusive formula that works fast
Size:
Directions for use:
To Eliminate Foaming: Shake well and dispense approximately 1 teaspoon of No Foam onto the surface of the water while the water is being circulated.