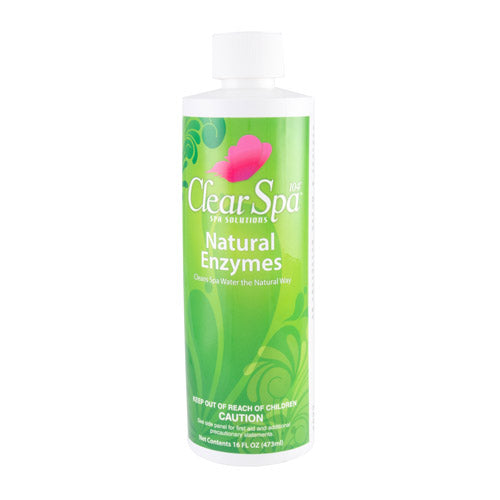 Clear Spa Natural Enzymes
Item #:

CSLNEPT12
Item Details
Clear Spa Natural Enzymes
Use Natural Enzymes to break down contaminates as soon as they enter your spa. Water is kept clear and odor free. Natural enzymes emulsify and biodegrade contaminates converting them into easy to remove compounds so the waterline and the filter can go longer between cleaning.
Natural Enzymes works to remove organics before they can interfere with sanitizer performance. This boost in sanitizer effectiveness keeps spas and hot tubs safe, while your spa experience is greatly improved.
Features:
Enzyme Clarifier
Cleans spa water the natural way
Helps keep water clear and odor free
Breaks down contaminants improving water quality
Size:
Directions for use:
To attain clean, clear, and odor-free spa and hot tub water, add an initial dose of Natural Enzymes to spas up to 1 ounce (2 tablespoons) to 100 gallons of spa water weekly.