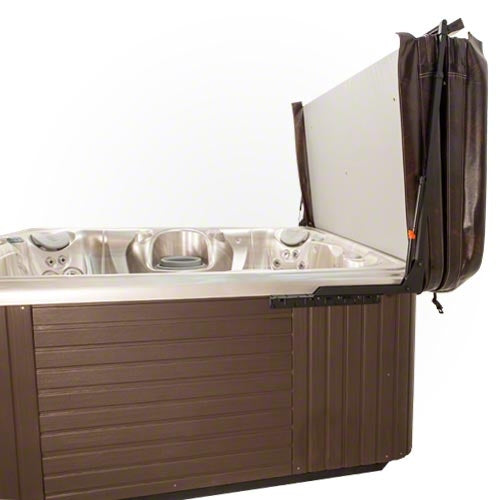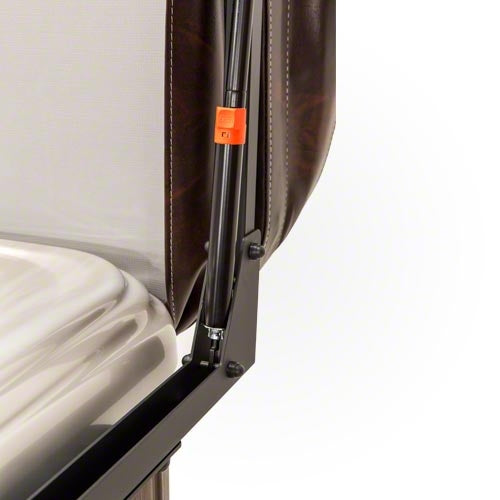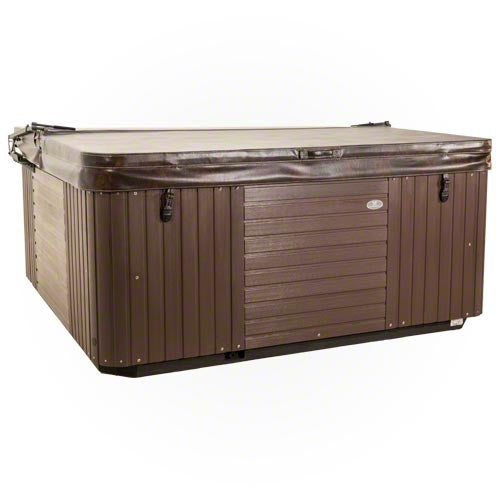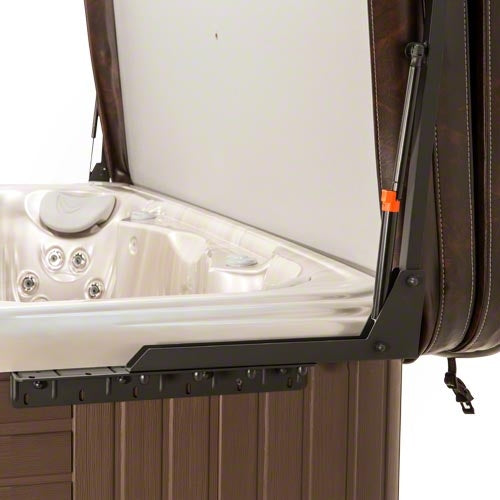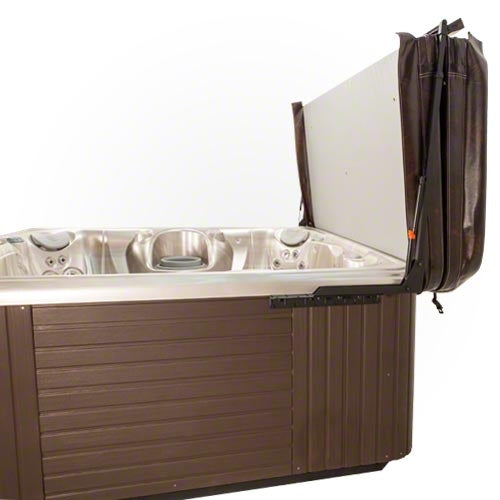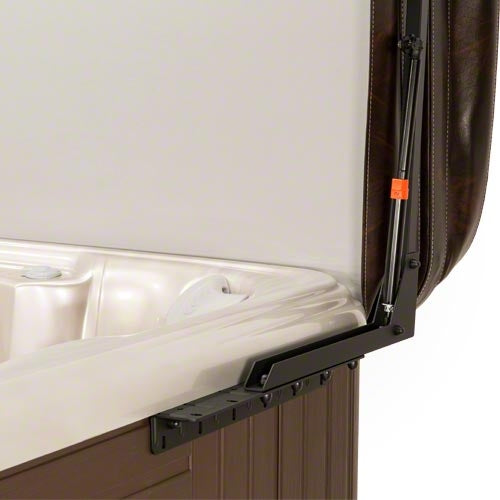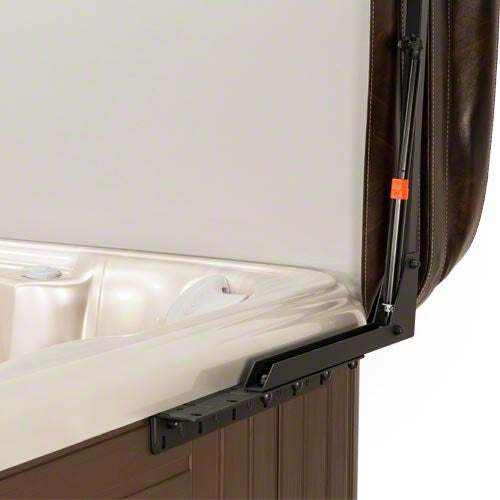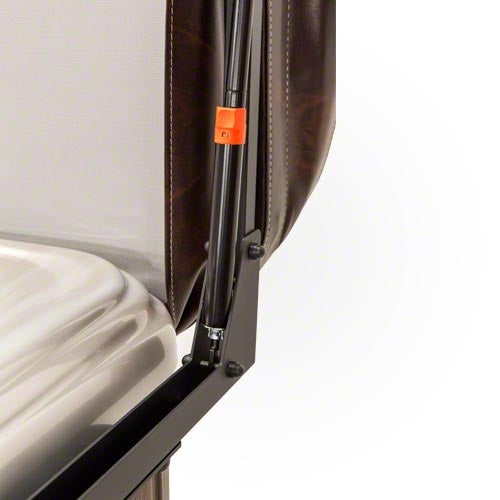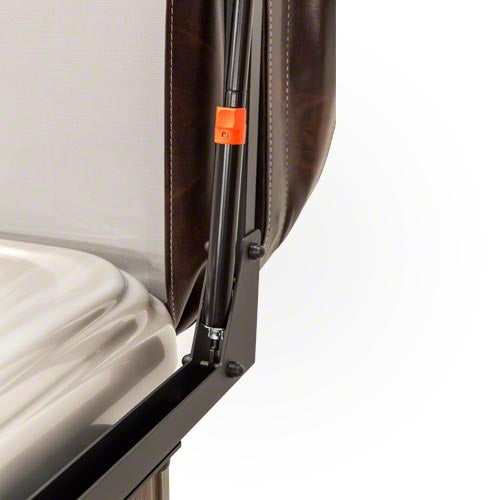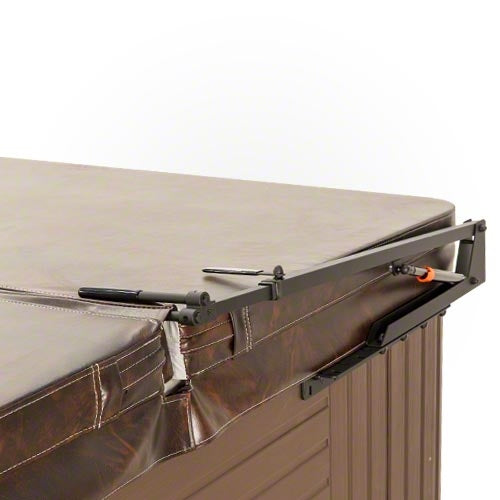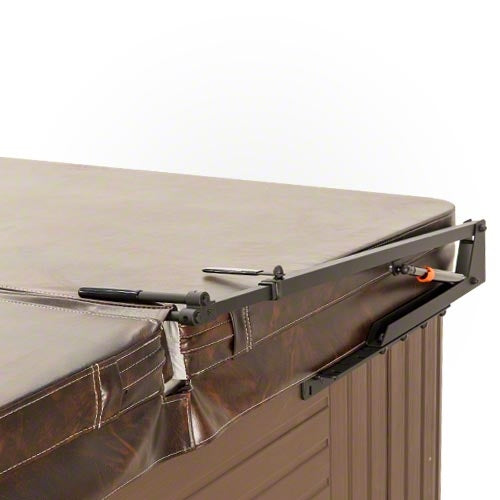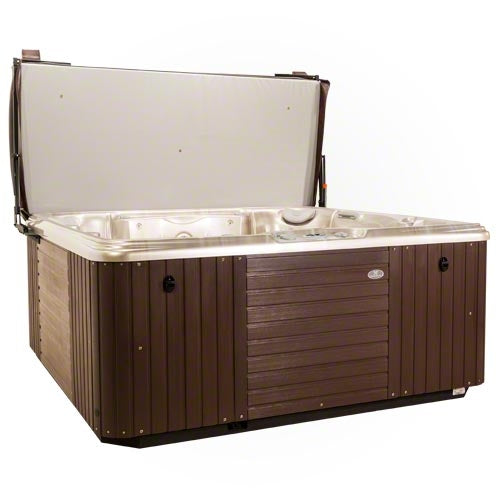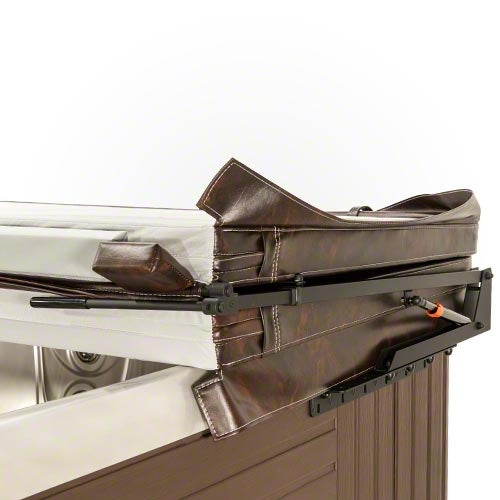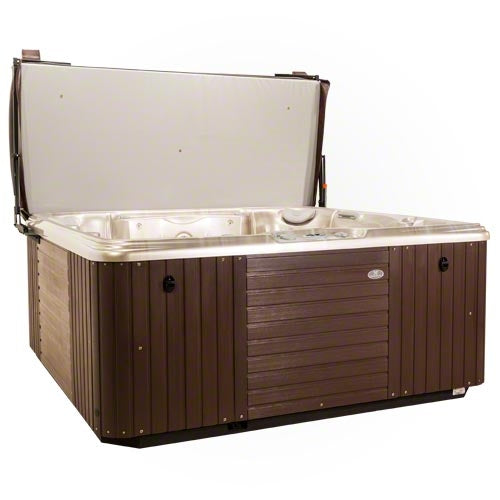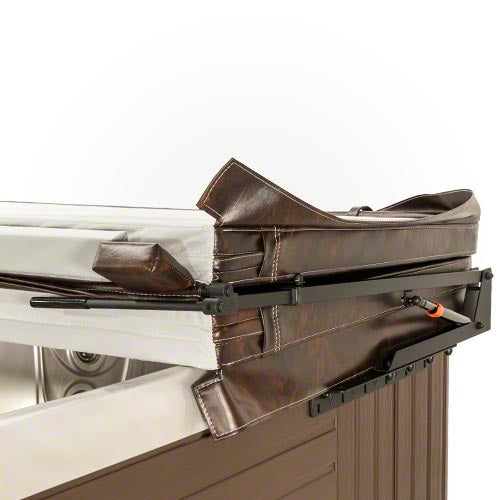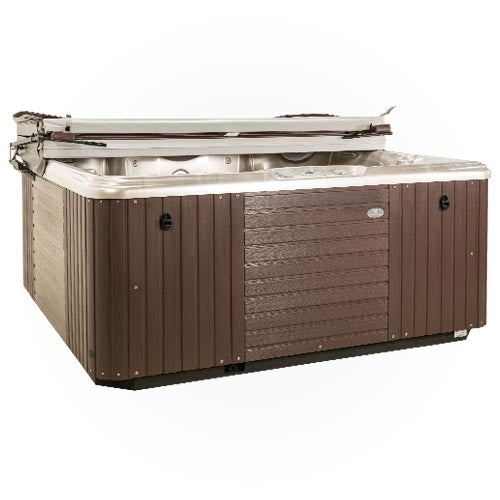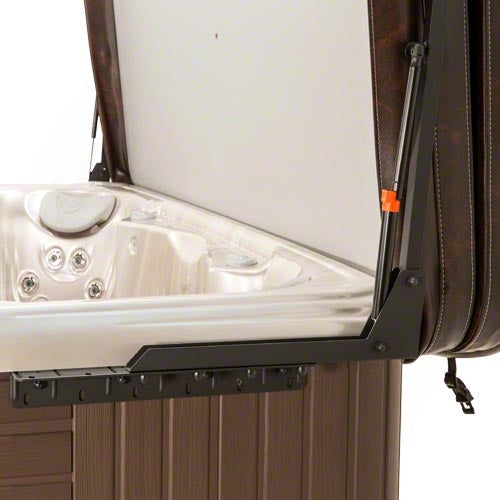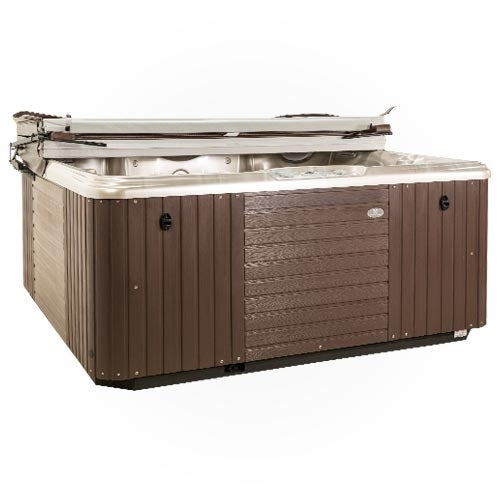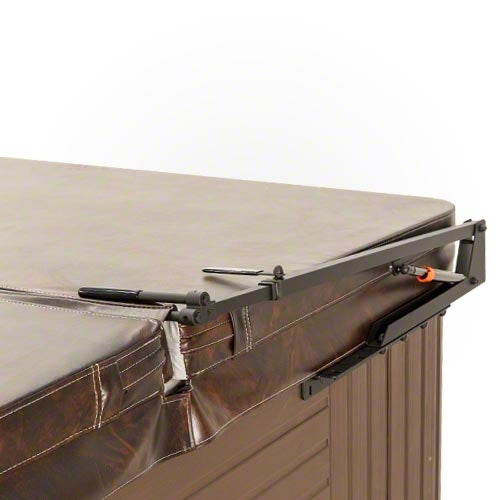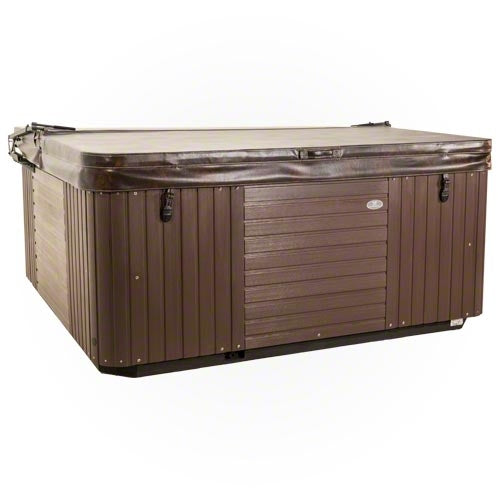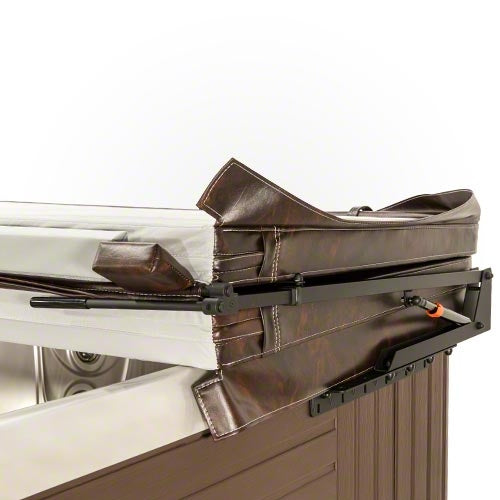 Cover Valet Cover Lift CV400
Item #:

CV400
Item Details
Cover Valet Cover Lift CV400

Cover Valet CV400 Hot Tub Cover Lift
is the economical hydraulic spa cover removal system.

It is designed to fit in almost any back yard environment; inside of a gazebo, against a wall, or even mounted into an existing deck. Dual gas springs assist in effortlessly lifting and lowering the spa cover. A locking safety feature holds the cover open until it is time to be closed. A durable powder coat finish accompanied by stainless steel hardware allows the Cover Valet to be equipped with an industry leading 5 year warranty.

The Cover Valet CV400 is designed for spas 93" to 104". The CV400 Cover Valet Shocks have a stronger lifting capability for larger spas. If used on smaller hot tubs or lighter hot tub covers the CV400 has the capability to lift the cover on its own. If this is the case a weight of some kind may be necessary to hold the spa cover down. If your not sure which model to choose the Cover Valet CV250 is a great option but may require slightly more effort to lift larger and heavier covers.

Cover Valet CV400 Features:

CV400 Shocks

For Hot Tubs 93" to 104"

Requires only 4"-6" of clearance

Works inside most gazebos

Mounts to edge of spa cabinet

When cover is open, it doubles as a privacy wall

Durable zinc plated and powder coated finish

Highest quality stainless steel hardware

Features a five year limited manufacturers warranty
The Cover Valet will not work on round, hexagon or octagon spa cabinets or on hot tubs with a corner radius of more than 10".

If this coverlift will not fit on your spa due to the shape or due to large radius please consider the CoverShelf, CoverMate Freestyle or Cover Caddy.