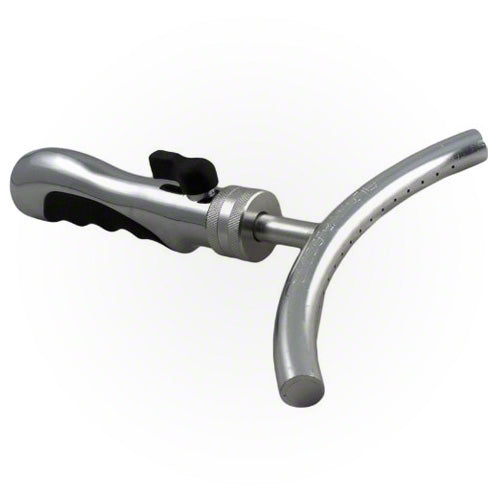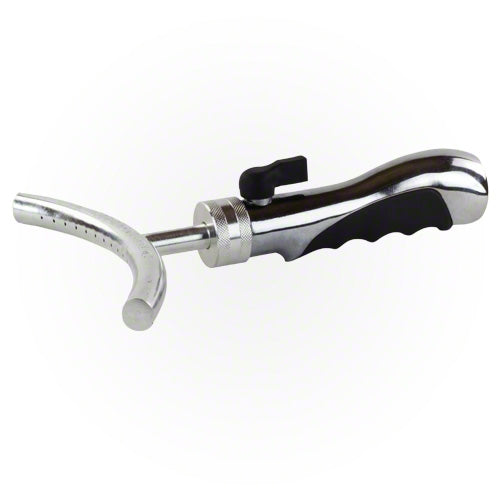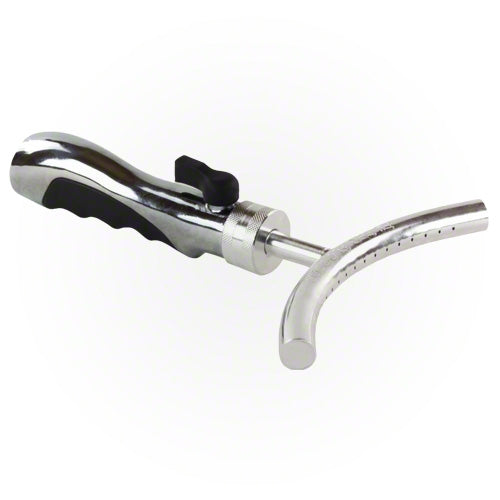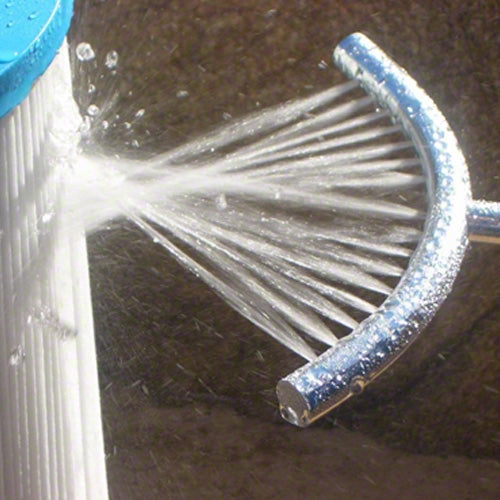 Filter Flosser
Item #:

P50413
Item Details
Filter Flosser
Dread cleaning your pool and spa filters NO MORE! When you use the Filter Flosser, you will spend less time, energy and water resources on cartridge filter maintenance, and increase the life of your filters. The tool is easy to use and attaches to your garden hose and can give the cartridge filter a good, deep cleaning!
The Filter Flosser is sturdy and corrosion resistant due to its aluminum body and construction. The curved nozzle design provides an extended cleaning area (more than double of the other cleaners) helping you to clean 50% faster and using 50% less water and it also virtually eliminates back-splash. The high pressure water and air agitation to reaches deep down between cartridge filter pleats for more thorough cleaning and removes all of the built-up dirt that shortens the life of your filter cartridges.
Filter Flosser Features:
The handy on/off switch saves water
Comfortable ergonomic hand grip
Can be used with any size of filter cartridge
100% Aluminum construction
Provides 7x more cleaning area than just a hose alone
Reduces cleaning time by up to 50%
Reduces water usage by 50% or more
Ergonomic design fits comfortably in your hands
Provides better water quality and filtration by maintaining filter cleanliness
Reduces filter replacements by ensuring proper maintenance
Performance testing shows that Filter Flosser had a greater GPM (gallons per minute) than all other units tested
Made in the USA with a 100% quality guarantee!
3-Ways to Clean for Best Results:
Overall Cleaning - Hold half to one inch from filter with the nozzle at a 90 degree angle from pleats. Move up and down in short strokes, from top to bottom of the filter.
Particularly Dirty Areas - Hold 4" to 5" from filter with the water convergence point focused on a specific area.
Build-Up Between Pleats - Turn nozzle parallel with pleats, a half to one inch from filter. Move up and down in short strokes, from top to bottom of the filter.
If you feel the water pressure is to low, try and connect to the homes water main. This provides best water pressure from your home.
Limited Lifetime Warranty:
Filter Flosser provides a lifetime warranty against any defects in material and workmanship. The warranty does not apply to damage caused by abnormal or unreasonable use or commercial / industrial uses.