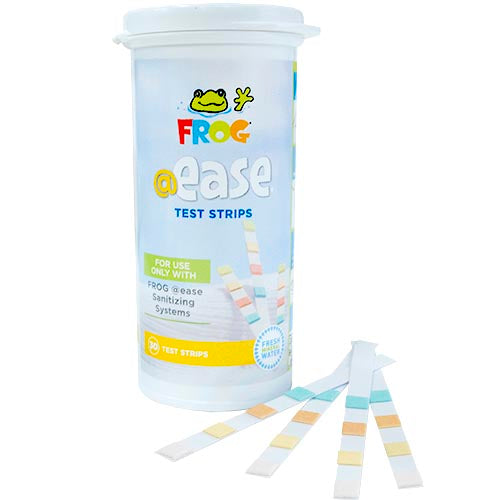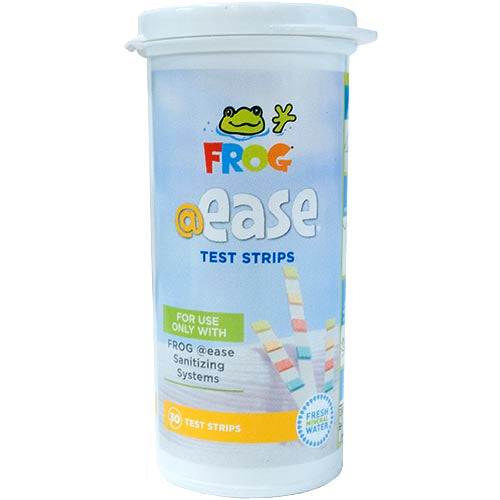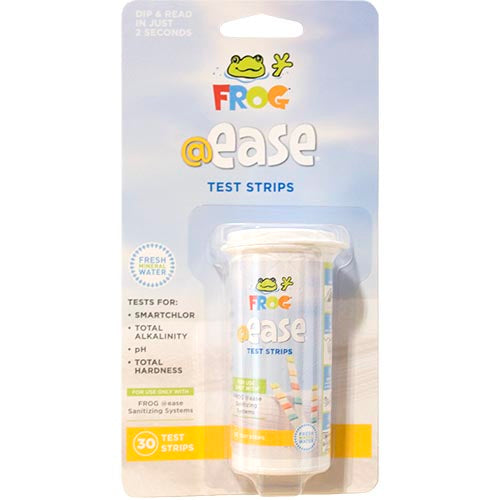 Frog @ease Test Strips
Item #:

01-14-3350
Item Details
Frog @ease Test Strips
@ease Test Strips are important to use when using the @ease Floating or In-Line Sanitizing Systems.
The SmartChlor Technology in Frog @ease works completely differently than standard chlorine for hot tubs. While normal test strips show a total and free chlorine reading, FROG @ease shows a SmartChlor Out indicator. If your test strip color for SmartChlor is lighter than the color on the bottle label, then it is time to change your SmartChlor cartridge. If it is darker, you know everything is working well.
@ease test strips have taken all of the guess work out of hot tub water care. You no longer have to worry about shocking the water when the total chlorine reading doesn't match the free chlorine reading. The self-regulating properties of SmartChlor are basically doing the shocking for you. The result is a consistent low free chlorine level always ready to keep your hot tub clean and clear.
Features:
SmartChlor Technology Test Strips
Single Color Match for Easy Reading
For use with Frog @ease Floating or In-Line Sanitizing Systems
30 Strips Per Bottle
Tests for:
SmartChlor
pH
Total Alkalinity
Calcium Hardness
Frog 01-14-3350