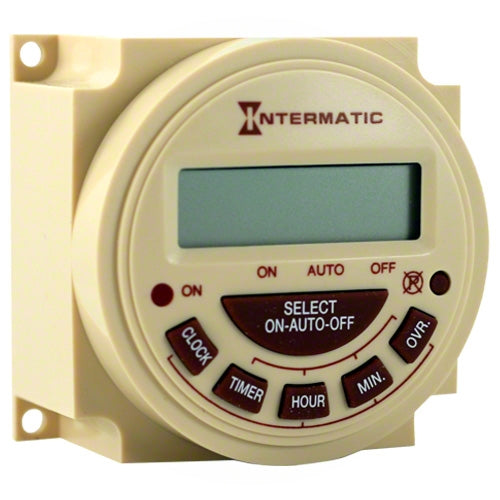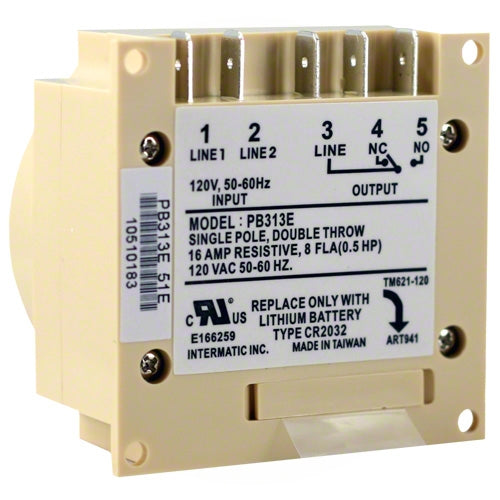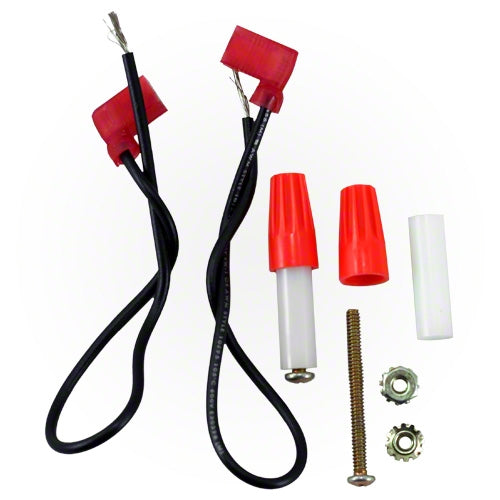 Intermatic Electronic 24 Hour Timer 120 Volt PB313EK
Item #:

PB313EK
Item Details
Intermatic Electronic Timer PB313EK
The Intermatic PB313EK timer kit is specifically designed for applications where PB series mechanical timers need to be replaced and you would prefer to replace with an electronic timer. The connected load must not exceed the ratings of this timer. The kits contain all the necessary hardware for a speedy repair or exchange.
The PB313EK electronic timer is specially suited for applications where equipment needs to be cycled ON and OFF up to 8 timer per day, and where automatic operation of the equipment requires occasional override by someone other than a qualified service professional. They offer rugged construction, resistance to surges and humidity, operate between wide temperature extremes and come with a replaceable lithium battery. A light indicator illuminates when the timer is in the ON position. Select feature allows timers to be continuously ON, OFF or in AUTO mode.
Applications Include:
Filter Pumps, Booster Pumps, Sprinkler Systems, Heating Systems, Lights, Fountains, Cleaning Systems, Security Systems and More.
Specifications:
2-3/8" High X 2-3/8" Wide X 7/8" Deep
120 Volt
24 Hour Timer
PB300 Series Electronic Timer
Intermatic PB313EK