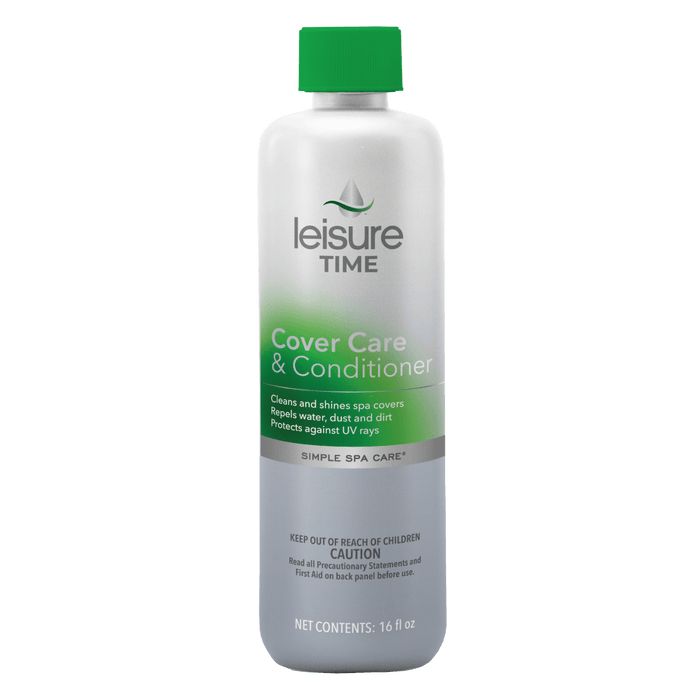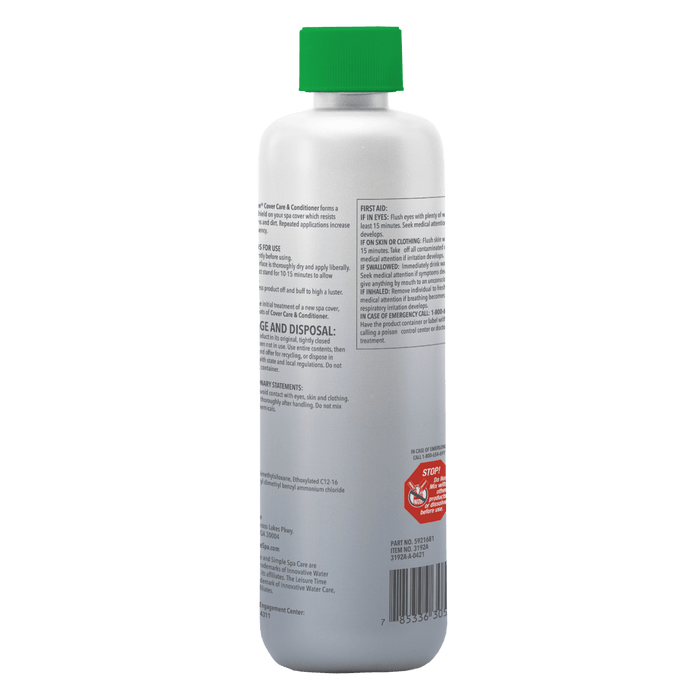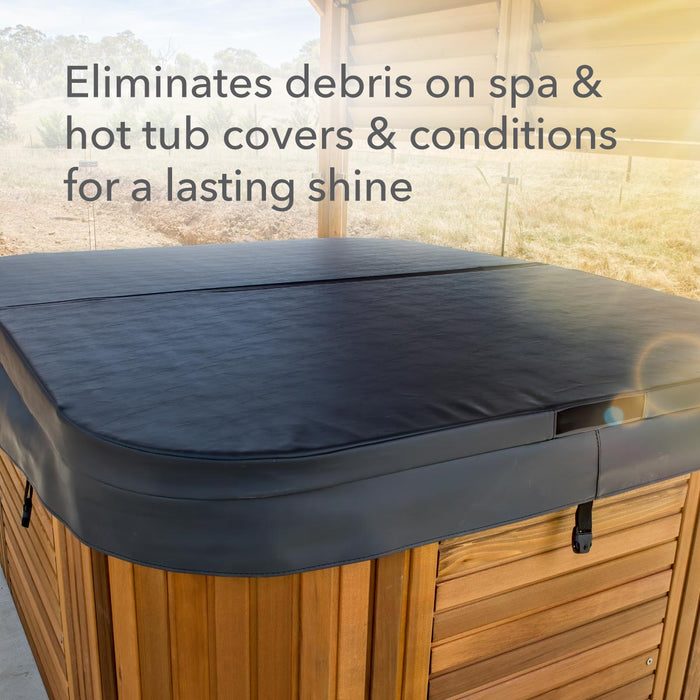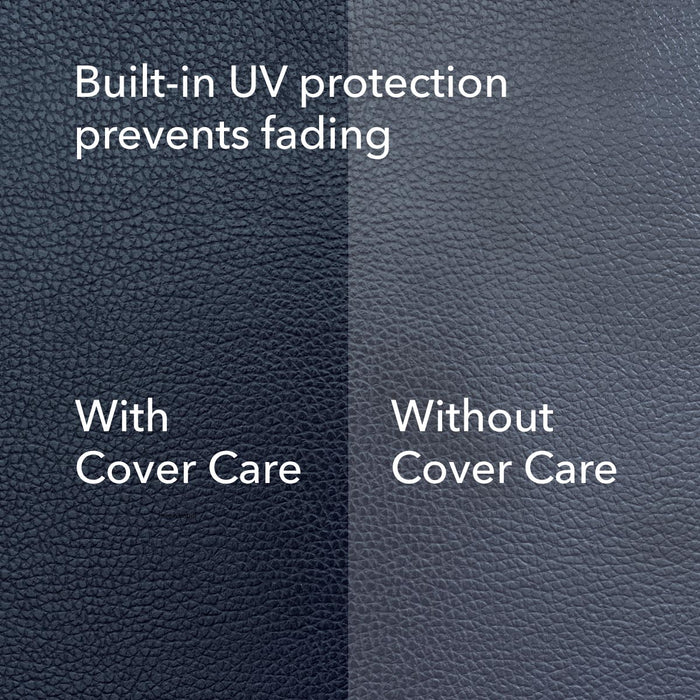 Leisure Time Cover Care and Conditioner
Item #:

3192A
Item Details
Leisure Time Cover Care and Conditioner - 16 Ounce Bottle

Cover Care and Conditioner by Leisure Time not only cleans and provides a nice shine to your hot tub cover, it also works to protect the vinyl surface and adds UV protection. The protective shield will repel water, dust and dirt. The UV inhibitors will help to extend the hot tub covers life. Also works great on any vinyl surface.
Features:
Protects hot tub covers and vinyl surfaces
UV inhibitors extends the life of hot tub covers
Protective shield repels water, dust and dirt
Directions for use:
1. Shake gently before using.
2. Apply liberally to the intended surface.
3. Let stand for 15 to 20 minutes to allow penetration.
4. Wipe excess product off and buff to a high luster.
Note:
Apply twice for the initial treatment of hot tub covers.
Leisure Time 3192A