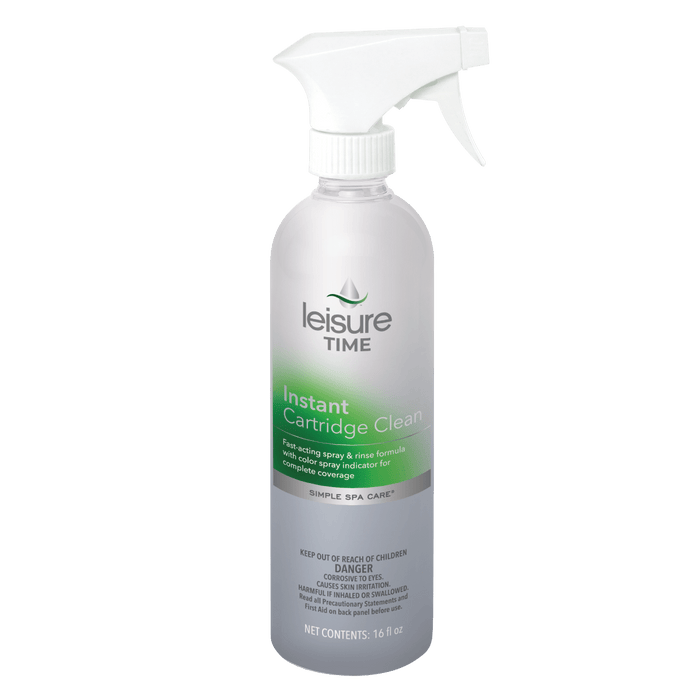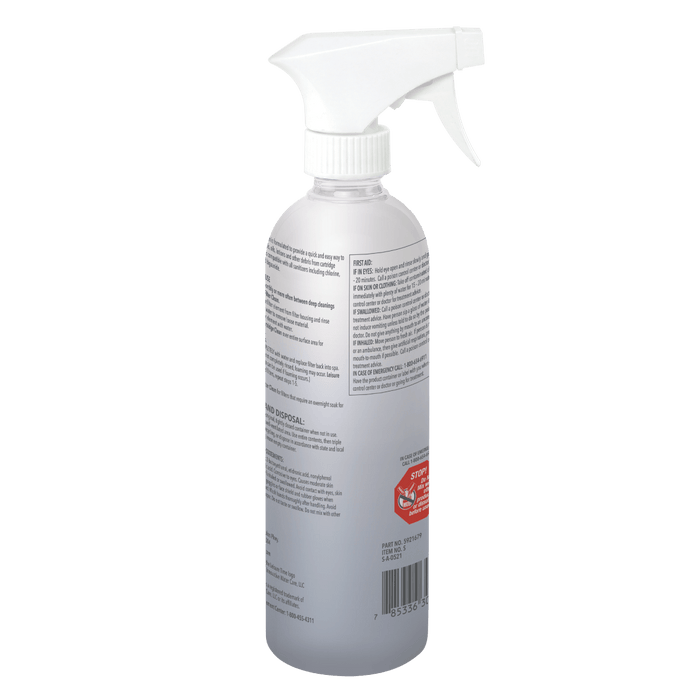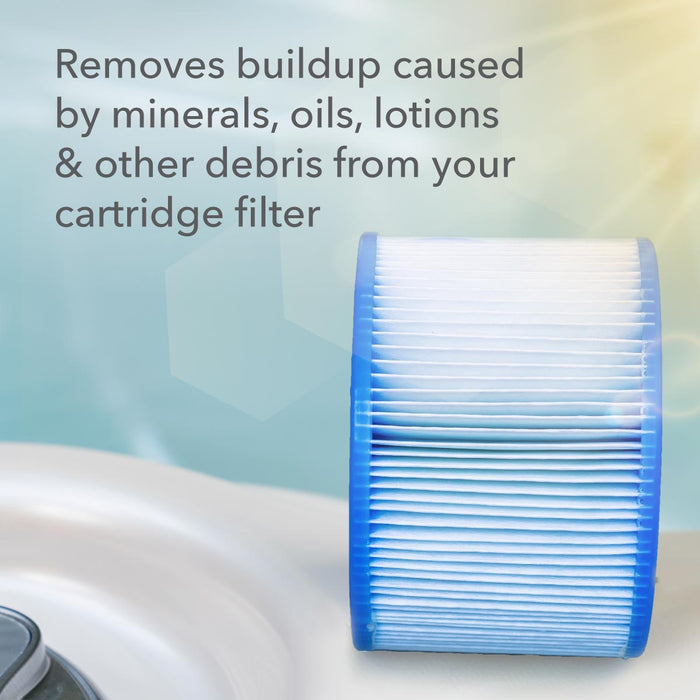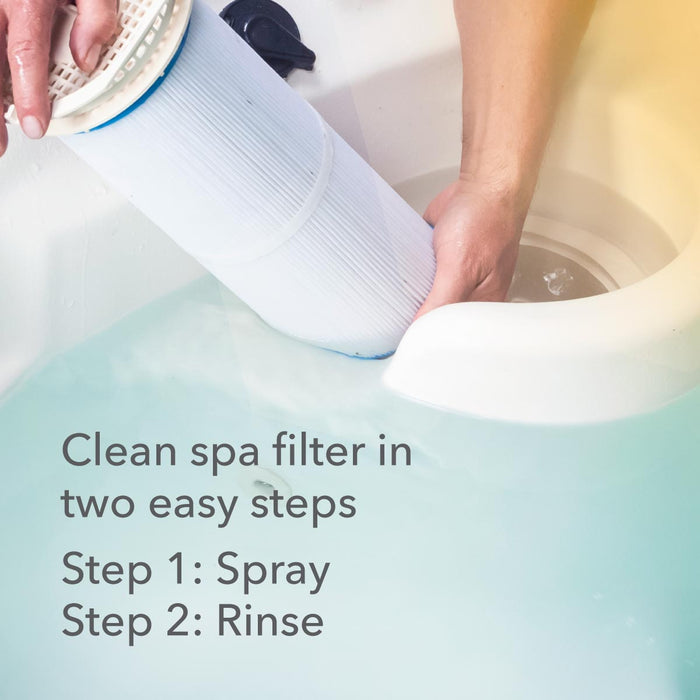 Leisure Time Instant Cartridge Clean
Item #:

S
Item Details
Leisure Time Instant Cartridge Clean - 16 Ounce Bottle
Instant Cartridge Clean by Leisure Time is a quick spray and rinse filter cleaner formula that will remove oils, lotions, minerals, scale and other dirt and debris from your cartridge filter. Instant Cartridge Clean will coat your filter quickly with the included trigger spray nozzle and the color spray indicator will ensure you completely cover your filter cartridge. Compatible with all sanitizing systems including, bromine, chlorine, biguanide, mineral and ozone systems.
Features:
Filter cartridge cleaner and degreaser
Removes scale, oils, lotions, dirt, minerals and other debris
Convenient spray nozzle
Compatible with all sanitizing systems
Directions for use:
Use Instant Cartridge Clean monthly or more often between deep cleanings with Filter Clean
1. Remove the cartridge filter from the filter housing and rinse thoroughly with water to remove loose debris.
2. Saturate the filter element with water.
3. Spray Instant Cartridge Clean over the entire surface are of your filter for maximum effect.
4. Let the cleaner set for 5 minutes.
5. Rinse your filter completely with water and place back into the hot tub. (note: If the filter is not completely rinsed, foaming may occur. Foam Down can be used if foaming occurs.)
6. For heavily soiled filters, repeat steps 1-5. You can also try a filter cleaner that is designed to allow your filter to soak.
Leisure Time Instant Cartridge Clean