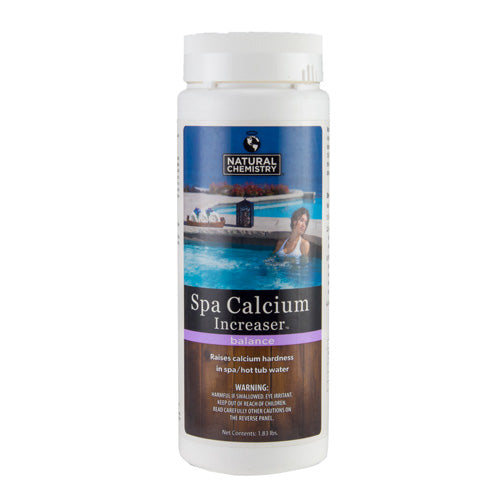 Natural Chemistry Spa Calcium Increaser - 1.83 Pounds
Item #:

14205NCM
Item Details
Natural Chemistry Spa Calcium Increaser
Natural Chemistry's Spa Calcium Hardness Increaser is used to raise calcium hardness in spa water. Calcium hardness in spa water should be maintained between 150-250 ppm. Low calcium hardness levels could cause the spa water to become corrosive, which may result in damage to the spa surface or equipment.
Features:
Raises calcium hardness in spa/hot tub water
Protects equipment from corrosion
Granular formula
Size:
Dosage Amounts:
Example; Add 3 ounces of this product in a 400 gallon spa to raise the calcium hardness by 40 ppm.
Read entire label before using. Complete dosage chart can be found on the bottle.
NC Brands 04205