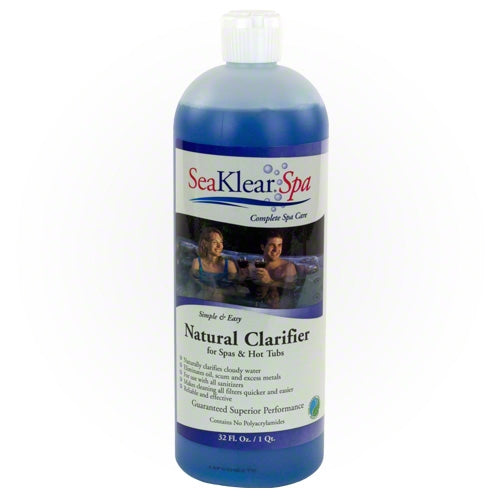 SeaKlear Spa Natural Clarifier 32 oz
Item #:

90403SKR
Item Details
SeaKlear Spa Natural Clarifier
This proven formula naturally clarifies cloudy water and removes unwanted contaminants that your filter can't remove on its own. It also improves water clarity in clear looking water by eliminating oils, scum, floaties and excess metals.
Natural Clarifier Features:
All natural formula that quickly clears and clarifies hot tub water
Removes unwanted metals, scum and oil
Can be used with all sanitizing systems
Polyacrylamides free
32 Ounce Bottle with convenient squirt top lid
Dosage Amounts:
1 Ounce per 500 gallons of hot tub water (for cloudy water double or triple the dosage).