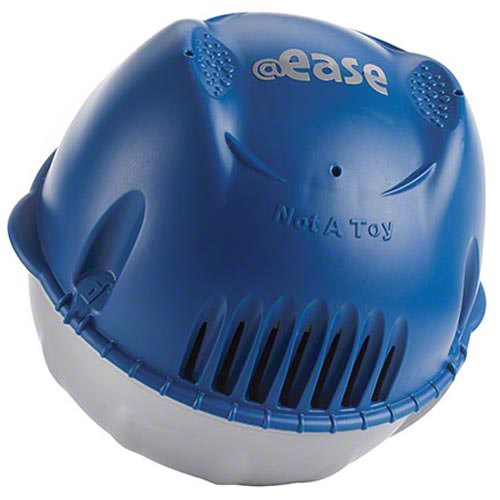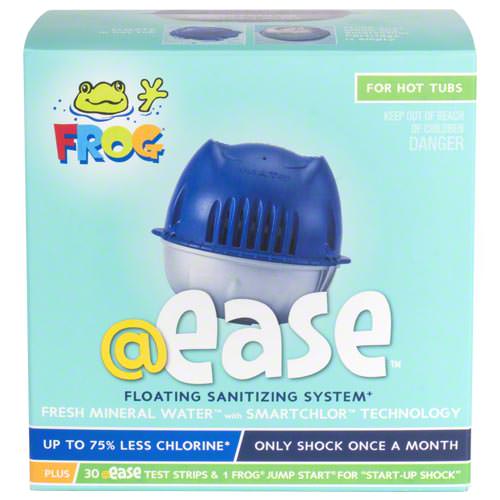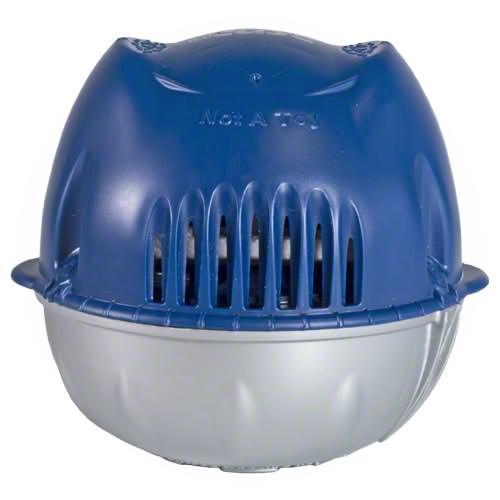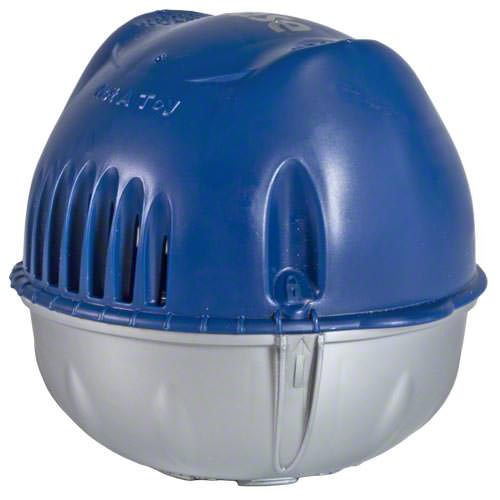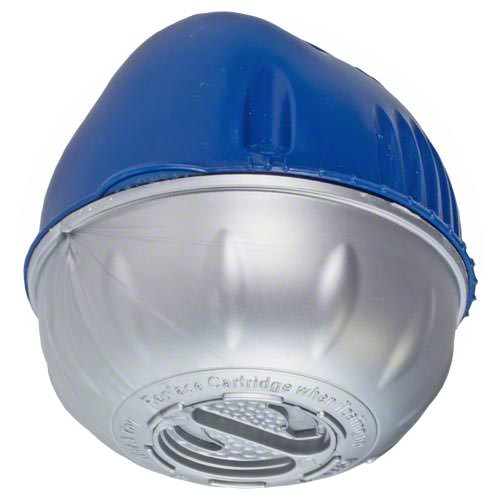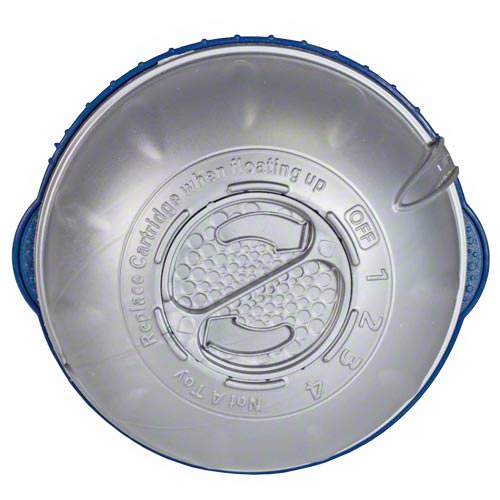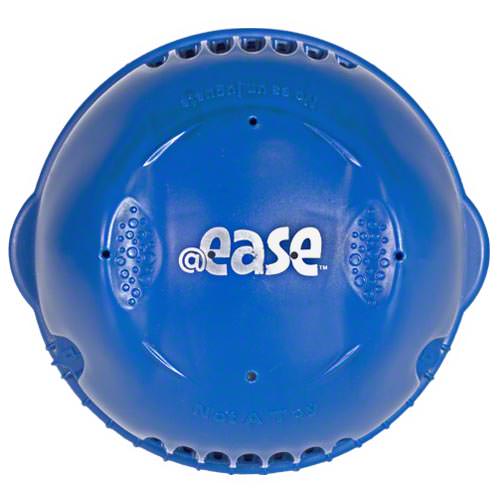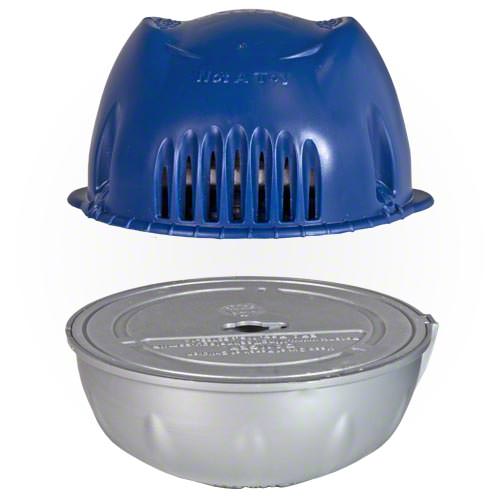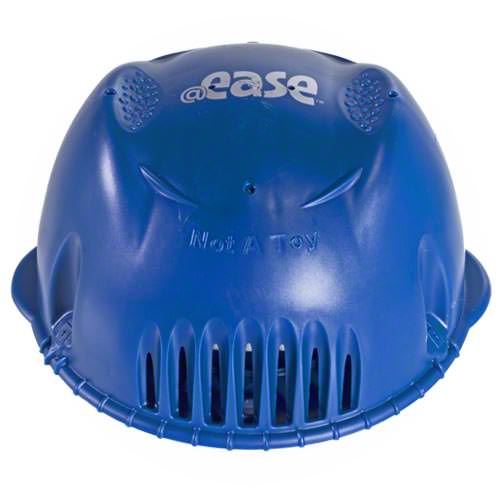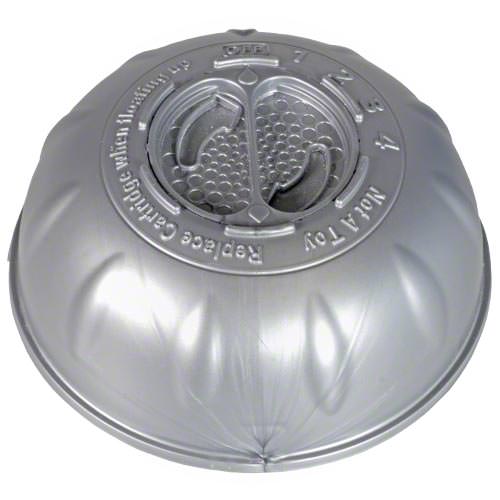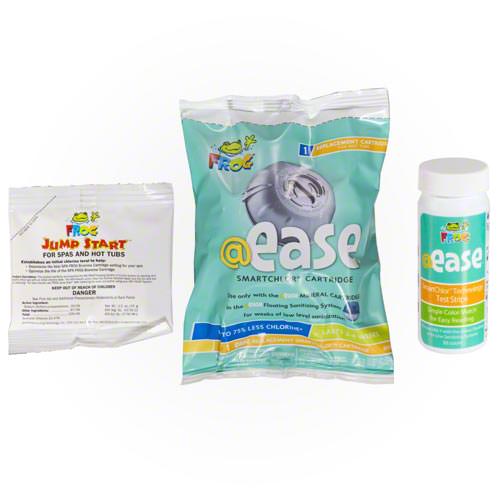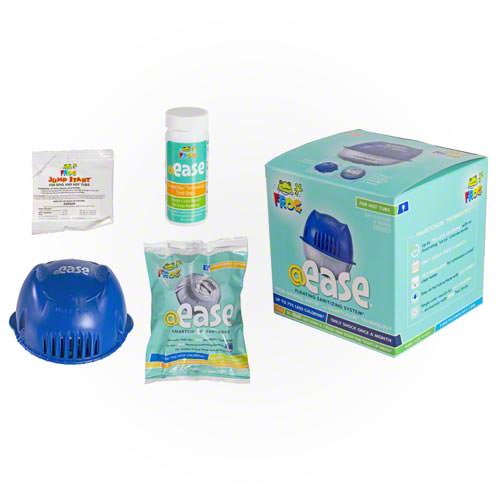 Spa Frog @ease Floating Sanitation System
Item #:

01-14-3256
Item Details
Spa Frog @ease Floating Sanitation System

With the Spa Frog @ease Floating Sanitation System keeping your spa clean is a snap. The two-part system is meant for hot tubs up to 600 gallons. Using the @ease Mineral Catridge and SmarChlor Cartridge, the system blends them, making fresh mineral water that kills bacteria in two ways. PH levels will be in comfortable and effective ranges and the water will be conditioned with minerals to make the water softer.
The system will use up to 75% less chlorine which cuts down on smelly odors and increases the softer feel of the water and. The smaller chlorine levels will added longevity to your swimsuits and spa equipment. You'll also be able to decrease the number of pool shock treatments from once a week to once a month.

Features:
Kills bacteria with minerals and low levels of chlorine
Minerals condition water for a softer feel
Minerals help maintain pH levels
Cartridges are pre-filled- no fuss needed
Hot Tub shock treatments are just once a month
Treats spas up to 600 gallons
Up to 75% less chlorine
Gentle on spa surfaces
Includes:
(1) 4 Month Mineral Cartridge
(1) SmartChlor Cartridge
Note:
The Mineral Cartridge lasts for 4 months from the start of use. The The the SmartChlor cartridge will last for about 3 to 4 weeks and you can simply replace it with a new one when it is empty (Part # 01-14-3258).
King Technology 01-14-3256