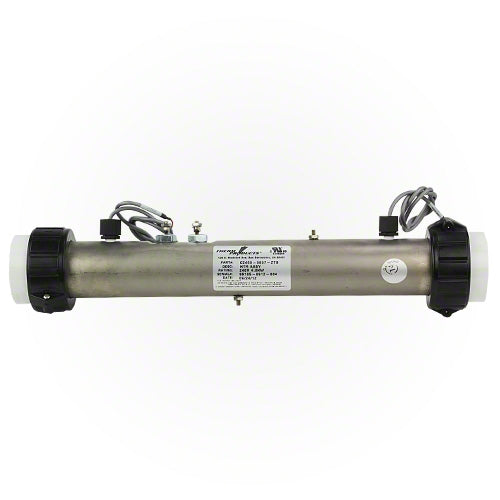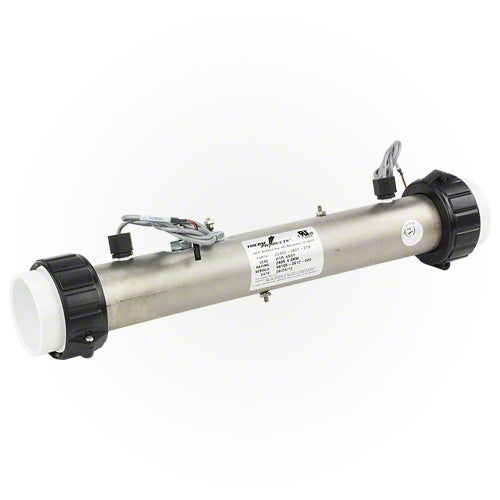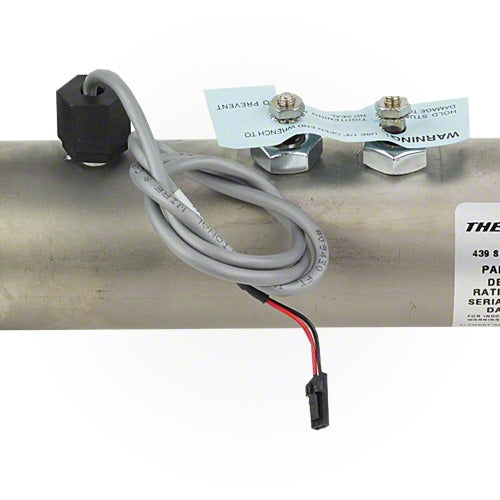 Balboa Titanium 4.0 KW Heater Assembly for Balboa M7 Control Systems
Item #:

C2400-0807-ZTS
Item Details
Balboa Titanium Heater Assembly for the Balboa M7 Control Systems
This hot tub heater assembly features a full titanium heater assembly and titanium heater element. Why Titanium? Titanium has become the solution to hot tub heater longevity, and has long been the best defense against chemical & mineral abuse. Even with today's salt chlorinating systems, there has been no other material that has improved hot tub heater longevity like titanium.
Titanium doesn't allow scale to harbor onto the surface. Titanium naturally produces a dioxide film that continually migrate to the surface, and detaches harmful content. Additionally, titanium's surfaces pores do not open when heated, and will not allow harmful chemicals or particles to collect.
Titanium contains no iron, & therefore cannot rust or corrode. Given the most adverse water conditions, titanium can resist pitting, oxidizing and surface breakdown up to 10 times better than typical nickel alloy elements.
Description:
Titanium 2" X 15" Heater Assembly
Titanium 4.0 kw Heater Element
2" Split Nuts and Slip Fittings
2 Sensors (Replaces Balboa 32016)
Operates Operates on either 110V or 220V
Made in the USA
Also Known As:
Product Note:
If your plumbing is 1-1/2" simply use a 2" to 1-1/2" Reducer Bushing to change the plumbing on the heater from 2" to 1-1/2"